ABOUT US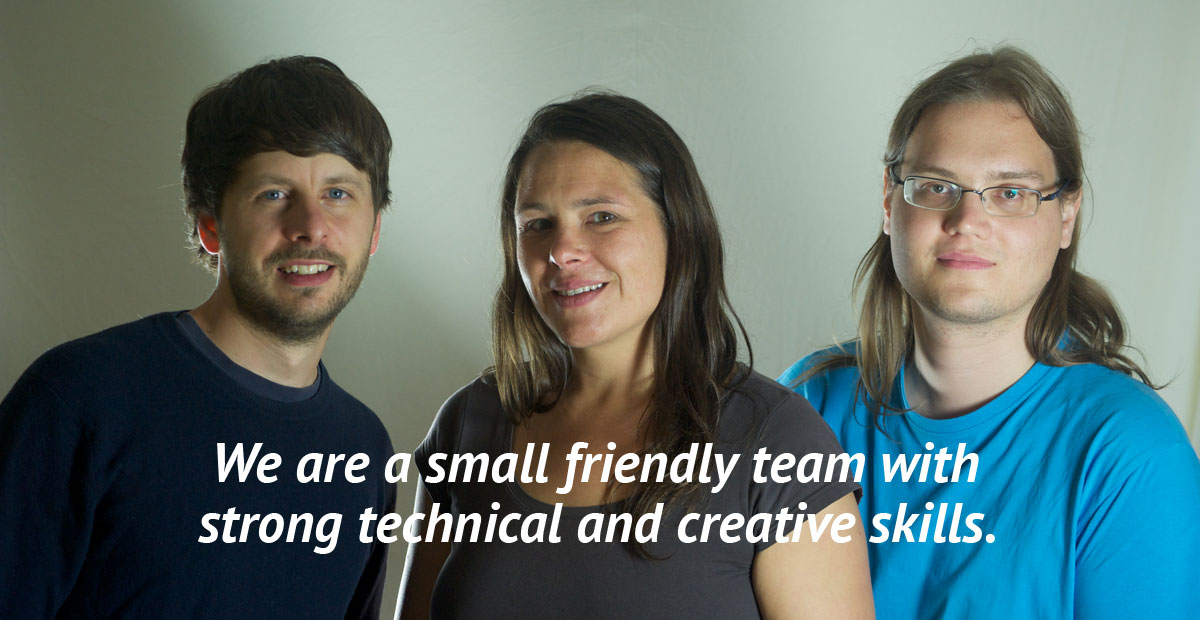 Martin Königsstetter
In 2000 he has graduated a technical school for computer science, in 2004 a college for network technology and in 2017 a master stuy in social ecology. He collected his work experiences in several companies. Beside his current engagement in alternative food networks, he is working as a freelancer for my-webspace.at since 2012. His strength are system-, network- and database administration as well as project management.
Nora Dibowski
Nora Dibowski studied computer science and digital art in germany and austria. In Vienna, she started to develop and implement webplatforms and longterm archive systems for scientific communities. Since 2008 she is working as a freelancer in the areas of web development, web design, graphic design, design, product design, electronics and prototyping.
Simon Laburda
Simon Laburda is a self employed programmer, eletronic designer and additionally works at a small company as a network engineer.